In the area of ​​the West Herzegovina Canton, events Round Tables were held as part of the "Y O U t h D r i v e" project.
Agreements of understanding and support in the implementation of policies and sustainability of the project "Y O U t h D r i v e" were signed at the events, and all relevant stakeholders who actively participated throughout the process of implementing project activities related to environmental protection were present.
Quality cooperation of all relevant stakeholders from different sectors has created a solid foundation that contributes to strengthening networking, which has resulted in better and more up-to-date care for the environment. Therefore, activities like these will be of great importance on the way to achieving the set goals of the project, and ultimately the goals of the local community of the West Herzegovina Canton in terms of environmental protection.
Such events have proven to be very important for raising awareness, and the involvement of the local community, which will be crucial in the future for the fight and preservation of the environment. Active involvement of all stakeholders in participating in the creation of a sustainable environmental protection system is one of the goals of the project "Y O U t h  D r i v e".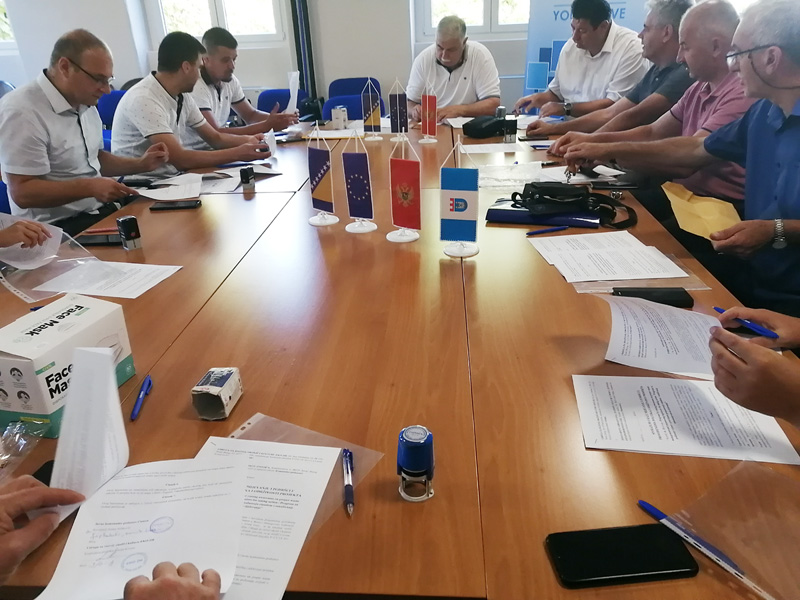 Such and similar projects, with the support of the European Union, make a big step towards strengthening and connecting all sectors in order to quality and concrete action in environmental protection, and create a new space for joint action and contribution to sustainable development of the County.
On the official website of the project "Naša priroda" (https://nasapriroda.com), the local community and individuals are able to follow all the news related to the project, as well as to be actively involved in solving environmental problems.
In order to raise awareness among young people about proper waste disposal and environmental protection in the cross-border area of ​​Montenegro and BiH (West Herzegovina Canton and Bay of Kotor), the project "YOUth Drive" with over 230,000 EUR is funded by the European Union and implemented by project partners, NGOs "Association for Development, Environment and Culture EKO ZH" from Siroki Brijeg (BiH) and "Our Action", based in Kotor (CG).