In recent days, on the sunny slopes of Orjen, two eco actions for young people have been held. The first action was held with elementary school students, and the second with high school students from the area of the Bay of Kotor.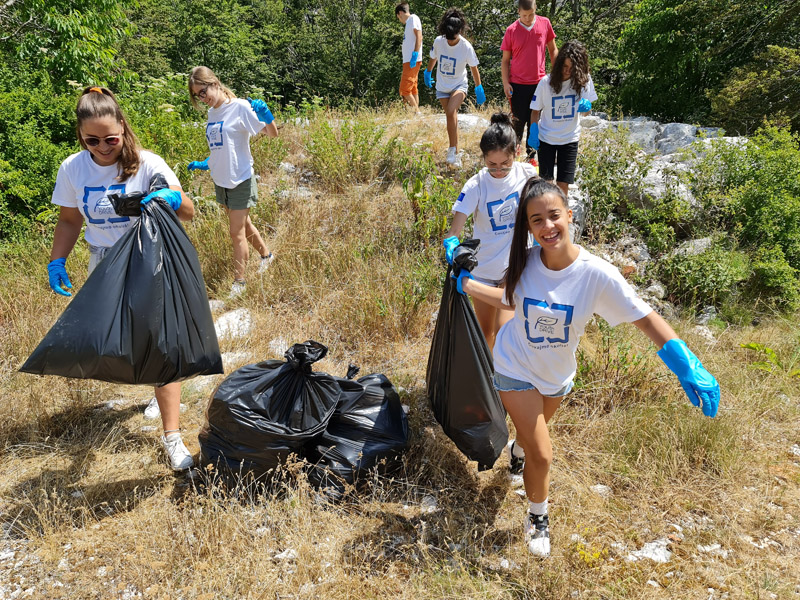 The young people expressed a great desire to contribute to the preservation of the environment, as well as to raise awareness of the need to preserve nature of this importance. Participants had the opportunity to get acquainted with the mountain and this new terrain, and to receive a short training about nature protection. After the trainings, the actions of cleaning illegal landfills at several locations along the paths and roads of this area were completed.
After the field part, there was a socializing and enjoying the charms of the mountains and homemade food of the mountain lodge with the awarding of school equipment to all participants.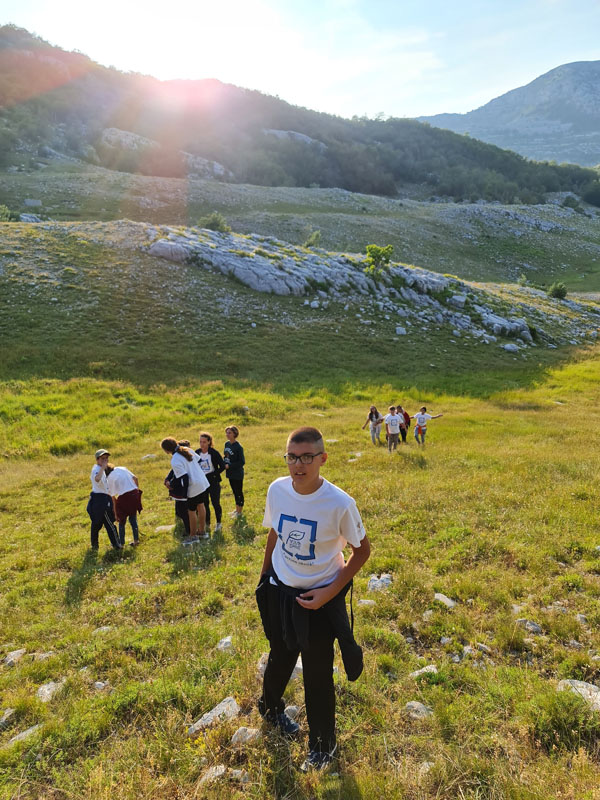 So far, through project activities, the European Union has provided support to schools and young people through donations of IT equipment, which has enabled the improvement and modernization of the school system, as well as facilitated students to develop their own skills and knowledge. This will ultimately result in providing greater opportunities for the implementation and realization of project ideas of young people.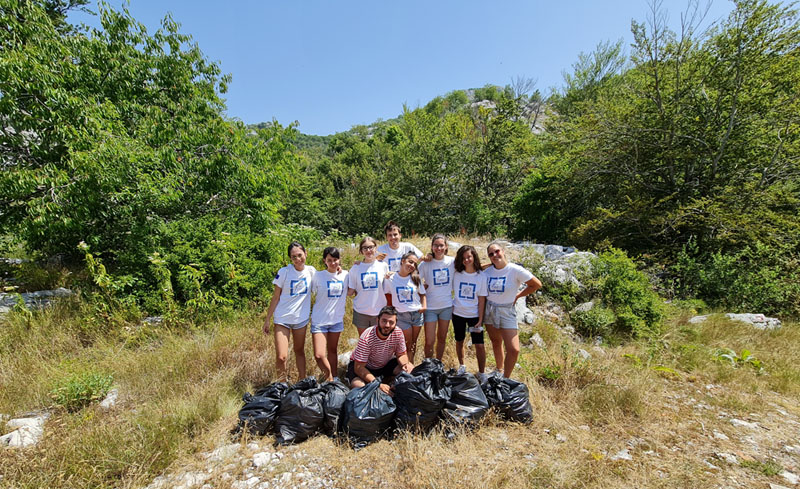 The project "Y O U t h d r i v e" raising environmental awareness and initiating concrete actions in the West Herzegovina Canton and the Bay of Kotor is implemented within the IPA Cross-border Cooperation Program Bosnia and Herzegovina – Montenegro, funded by the European Union. The project partners are non-governmental organizations, the Association for Development, Environment and Culture EKO ZH from Široki Brijeg as the project holder, and Naša akcija, based in Kotor.